Tubular Skylight installation in new or existing homes or businesses is our specialty.  Conrad Miller is the only 5 Star VELUX certified skylight specialist in the area.
• Call (931) 277-3707 for a free estimate •
VELUX skylights are designed for overhead, out-of-reach use or for in-reach situations that don't require emergency escape access. They come in a wide range of sizes and features, with a full assortment of blinds available.
Bring the benefits of natural light into your home. Call Conrad today @ (931) 277-3707 to plan your tubular skylight installation.
Replacement Skylights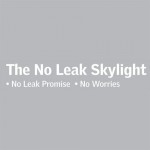 VELUX replacement skylights will give you the same (or improved) natural lighting benefits. They will also get rid of the leaks and drafts older installations can have. (Your lighting benefits could be better. Some older skylights may have fogged glass or plastic panels.)
The new VELUX "No Leak" skylight offers the only complete 10-Year No Leak warranty you'll find anywhere. This covers the skylight and its installation against leaks for a decade. It will coincide with the warranty of the new roof.
Call Conrad Miller to plan your replacement/upgrade: (931) 277-3707 . He offers workmanship with a 20 year warranty.
We buy from people we like and trust.  Conrad Miller is a highly-qualified professional who stands behind his products and his installation.  You can trust Conrad to do the right thing.

Call (931) 277-3707 or click for details about this exciting new product. These solar attic fans will save energy and increase comfort. Experts agree that a well-ventilated attic will help reduce your energy costs several ways, and there's nothing like using solar power to help do that.